In one week it will be 3/7. We must be prepared. You must be present. Theories will be explored. Answers will be revealed.
3/7 in "Little" California, PA @ Jozart Studios:
PUNCHLINE (Modern Short Stories)
Useless ID (from freaking Israel!)
Nightbeast (for President in 2012)
Experiment 116 (your gracious hosts)
The Catastrophe (tough guys)
The Spiffies (Belle Vernon rock)
6 PM. $10.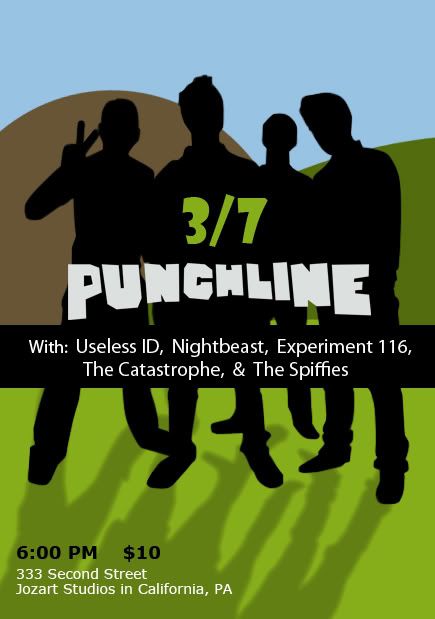 JOIN THE FACEBOOK GROUP!