2009 has thus far been quite memorable, life changing, and very exciting.
1) The Steelers won the superbowl last nite.
2) Barack Obama is president.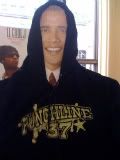 3) PJ Caruso has quit Punchline after playing drums for us for 11 years.
3) I am a part of releasing a book that my friends wrote called "Whistle Pig."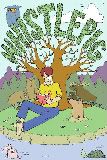 4) My grandma recently turned 86 and is the sharpest knife in the drawer.
5) I have been on the edge of my seat watching the first 4 seasons of Lost. What a great show.
6) A plane crash landed into the Hudson River last week after being struck by a giant flock of birds. The plane landed safely and everyone lived.
7) I am working on writing a collection of 35 songs to be used for the next Punchline album as well as other musical adventures in the making.
8) Today is my brother Mike's birthday. He recently told me, "I hope that if we become estranged, we still keep in touch."
9) We are doing 3/7 right this year by playing a Punchline show at Diesel in Pittsburgh.
10) I am going to leave this last one open for wherever 2009 may take us.